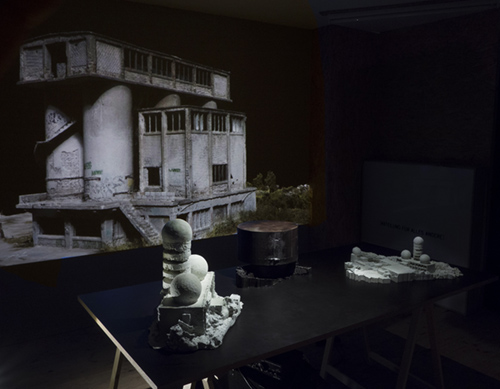 The video and sculptures are part of a series based on 3D photogrammetry scans of utopian/dystopian monuments and architecture.
The video animates 3D models of the scans in a virtual fashion show: https://vimeo.com/180479082. The sculptures are made from assembling and joining 3d prints made from the scans. (The artefacts resulting from imperfect scans are left intact in most instances. Digital noise is occasionally added. In some cases, other objects are also introduced to the prints.)
The centerpiece, a model of Teufelsberg hill, is printed from 3D scans of the structures on top of a man-made hill. This hill was created almost entirely from the rubble of buildings of Berlin from the destruction of World War 2. It was placed at its current location in order to bury an Albert Speer designed Nazi military-technical college (that proved to be too sturdy to demolish by the allies). The structures, ruins of a NSA/Echelon spy base were built on top of Teufelsberg hill during the cold war. The complex was decommissioned when the wall fell. It is now a well-known tourist attraction.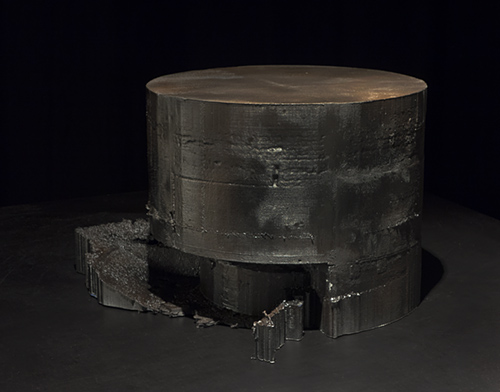 Schwerbelastungskörper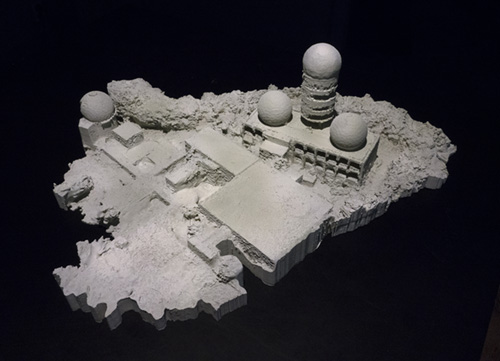 Teufelsberg