Video above: Ghost Shelter/6 (excerpt)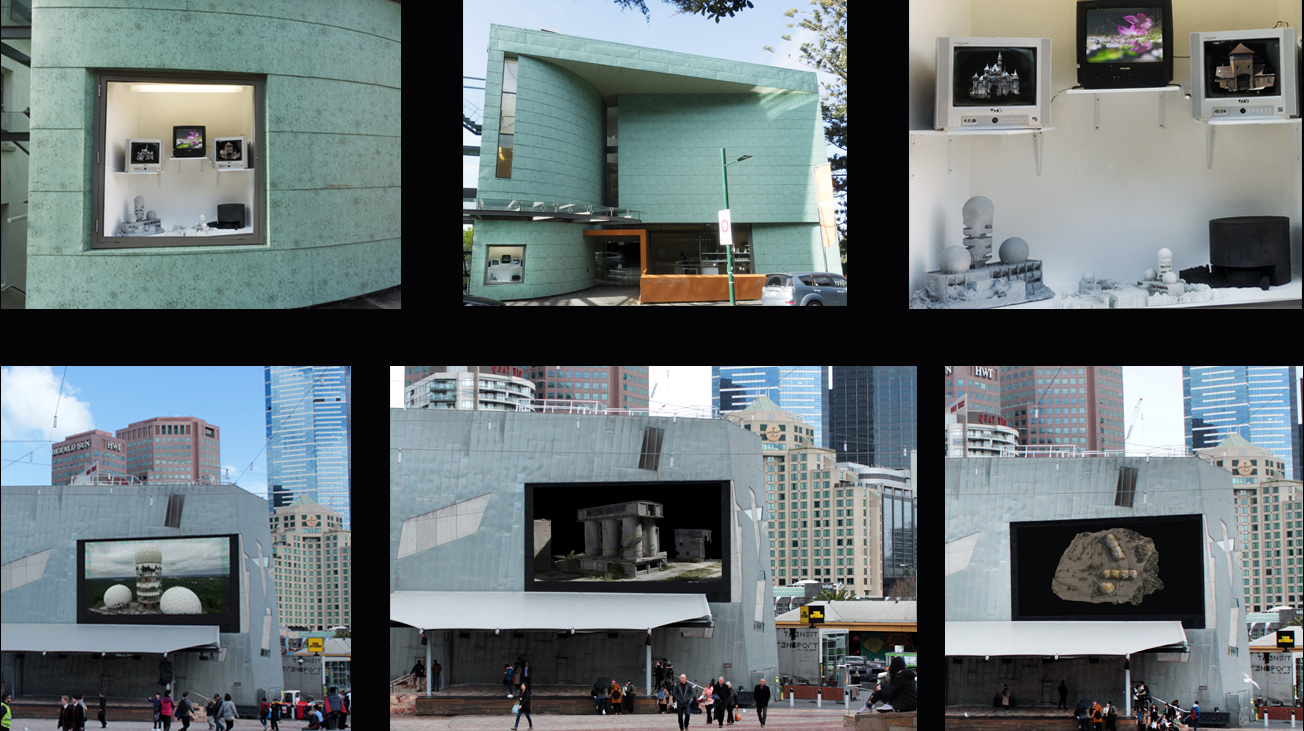 Images- Top row: 3 channel version at the Te Uru Gallery, Auckland, NZ
Bottom row: single channel version: Channels Festival: "Conditional Surplus", Melbourne, Australia
"Ghost Shelter 17 displays a variety of significant post-industrial structures in various states of ruin, rendered as isolated islands, evoking the 'islands of memory' of Andrei Tarkovsky's1972 film Solaris. Here, the 3D scans and renderings become models of memory, juxtaposing virtual and actual footage, while the phenomenality of space and time disclose themselves within the subjectivity of the seemingly 'objective' reality of the scan.
Brit Bunkley is a New Zealand-based artist who has shown in several international group exhibitions and screenings, including the Centre Pompidou in Paris, the Reina Sofia National Museum at Madrid, Spain, and the Moscow Museum of Modern Art in 2012, 2015 and 2017. His most recent solo exhibitions include Abteilung für Alles Andere, Berlin in 2016 and a video installation in collaboration with the sound artist Susan Frykberg at the Sarjeant Gallery, Whanganui, New Zealand in 2017"
To see the entire 3 channel video go to https://vimeo.com/236013037 (password: te uru).